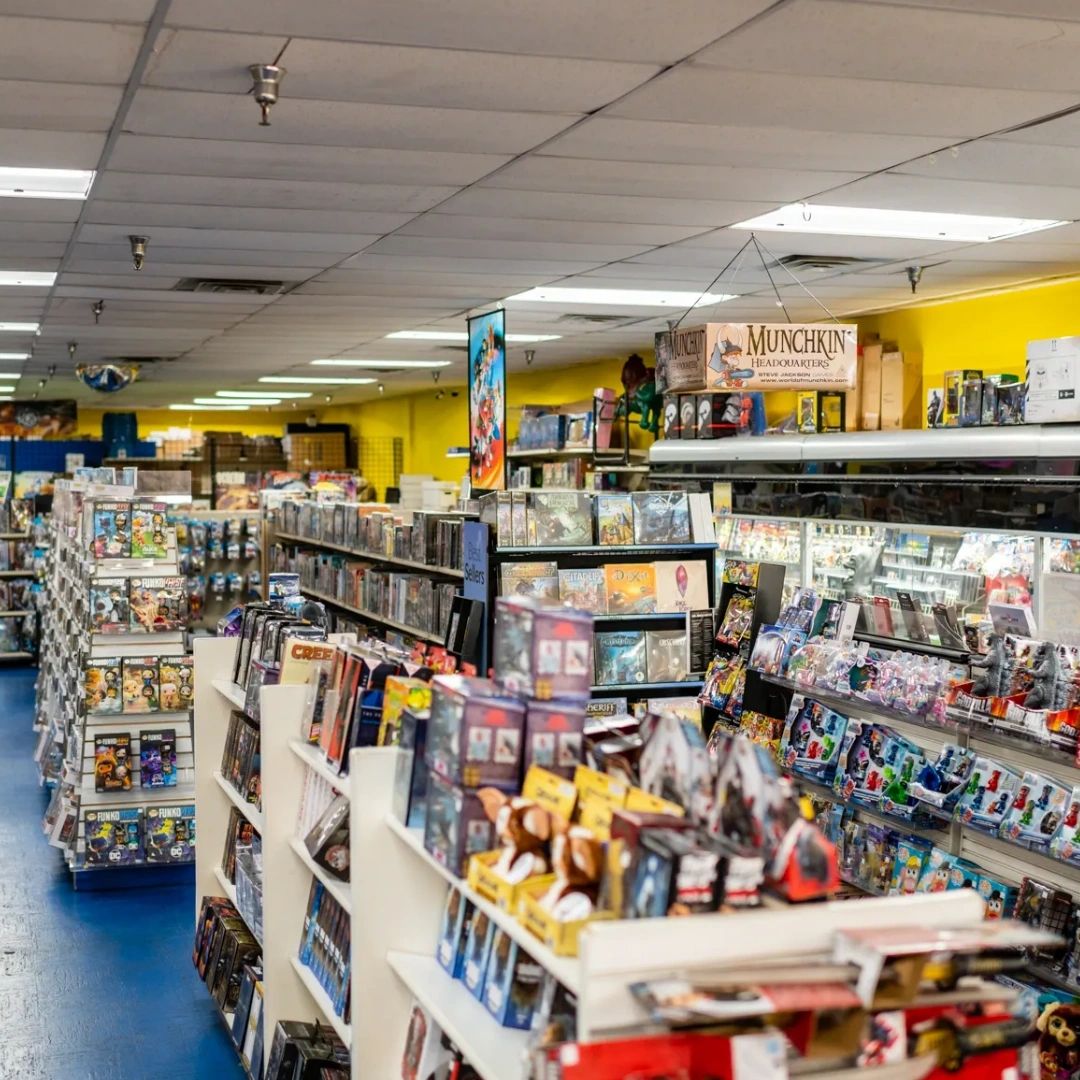 Big Bang is locally owned in Owensboro, Kentucky.  Big Bang began as an idea in the mind of a 16 year old boy who loved comic books and super heroes.  In the midst of the 1990's when comic books were booming with new companies rising and companies like Marvel and DC evolving, that boy developed the dream of owning a comic book store where like minded fans could gather and share their passion for super heroes and the hobby of reading and collecting their stories in comic book form.
Big Bang didn't launch immediately, though, because at 16 that boy didn't have the knowledge to own or operate a business, but he began to buy and sell products part-time which eventually led to the opening of the first incarnation of what Big Bang would later become.  That store was on 18th Street in Owensboro, Kentucky and was called Coolector's Mall.  It was in a remote area of the city but featured a giant Darth Vader standing outside by the street heralding in customers as they drove by.  Some of you locals may remember that.  That store was 13,000 square feet and opened in 2003 as a flea market in which some super hero toys and collectibles were featured.  Comic books began to slow down after the 1990's, so a focus expanded heavily into toys, and statues, but the market opened up opportunities for other types of collectibles in the form of board games and trading card games like Magic the Gathering and Yu-Gi-Oh.    A large selection of unique board games started filling the shelves, and gaming tables were added and weekly tournaments began for all types of gaming events. 
In 2010, the owner of Big Bang decided to open a seasonal Christmas store in the location you now see at 4786 Frederica St in hopes to generate revenue and drive awareness to the 18th Street location.  After the close of the Christmas season in 2010, it became evident it was time to move the full operation to this new location. 
Following a liquidation sale at the old location, Big Bang made itself permanent in 2011 at the location you see today.  The initial product offering was small, and it took some time for customers to acclimate themselves to the new location, but business continues to grow year after year with new customers gracing our presence locally and from afar. 
We now feature a large selection of toys, action figures, statues, comic books vintage to the present, manga, pop vinyl figures, board games, posters, Pokémon and other trading card games, videos games and consoles retro to the present and pretty much anything collectible you can think of.  We also buy, sell, and trade daily, so if you have some cool stuff like old video games, board games, toys, or comic books at your house, in your basement, or in your grandma's attic, bring them in for cash or trade and our friendly staff will do our best to find a happy home for your unwanted treasures.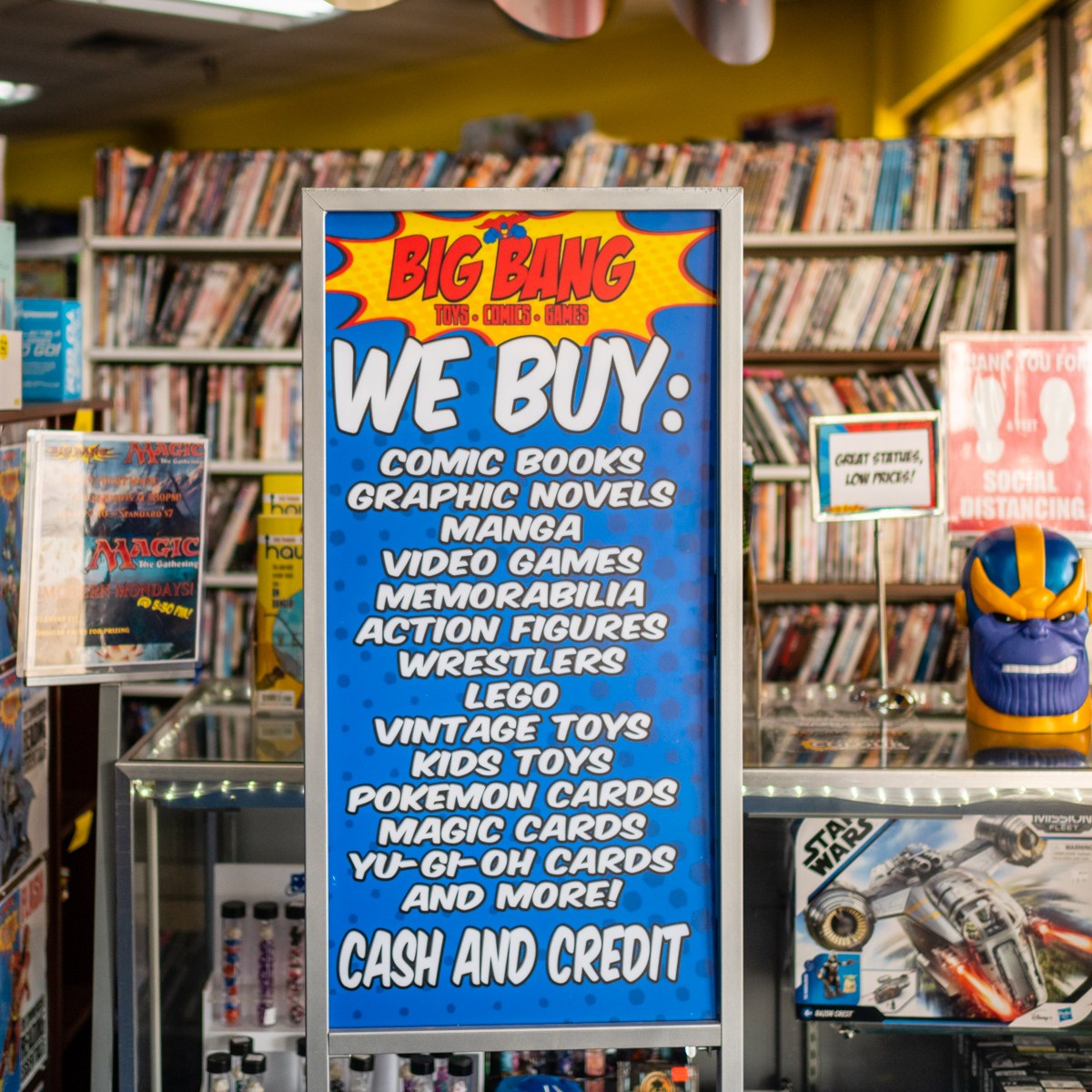 Whether you're a regular customer or someone curious about who we are and what we do, we welcome you to stop in and say hello.  We want to meet you and introduce you to the hobbies that we at Big Bang love.  Perhaps we can help you find that same passion for what a 16 year old boy once only dreamed could come true. 
You may also shop many of our products from home right here on this site!  We can ship your products or offer curbside pick-up.